Dave, Brendan, Don, & Justin spent the earlier part of the week in sunny but chilly Marana, Arizona for the annual MEHVAC Diamond Leadership Conference. (Who would have thought that in February, we'd leave behind 76 degree temperatures in Pittsburgh for 57 degree Arizona weather!?)  The guys met with other distributors from across the country, as well as employees from Mitsubishi to celebrate the successes of 2016, and amp up excitement for 2017.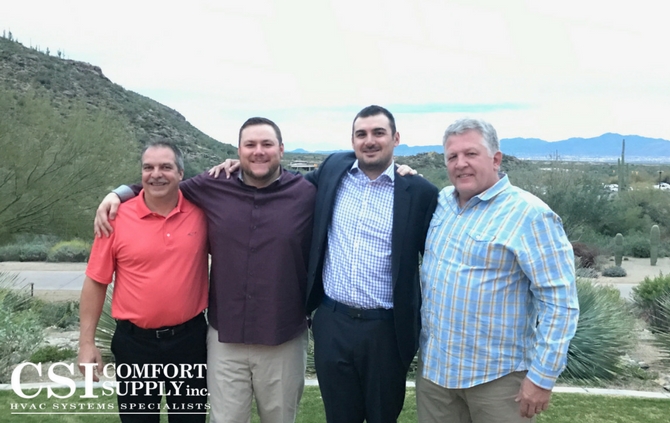 We even came home with a few awards for the trophy case! CSIpgh's Commercial Team won the Design Excellence Northeast Business Unit Award; this accolade was received for our VRF work on the Uber ATC project. We also received the Crowning Achievement Millionare's Club Award, given to distributors who have increased sales by 15% and purchases by over a million dollars from the prior year.
Don't worry, the trip wasn't ALL work. We also had the chance to play a little golf, take a jeep tour of the desert, and even see a rodeo!
And be sure to ask the guys all about the trip! No, not the golf and jeeps and steers – we came back with TONS of great MEHVAC knowledge and info…stay tuned for upcoming events where all will be shared!
In other news, CSIpgh Technical Advisor Duke Williams is currently in Cincinnati participating in the Maintenance Tool Diagnostics Advanced Troubleshooting course. This course is an in depth journey into all the parts and pieces that make Mitsubishi systems operate. The foundation of this class will be used to train local service techs at our Advanced Maintenance Tool Training course, which will  debut on Friday, 6/2. For more information, or to sign up, please visit our training page.
Last but not least, it's been a noisy and dusty week at CSIpgh Main. The former offices have been completely gutted – out with the old, in with the new! For more pictures, be sure to follow along on our Facebook page.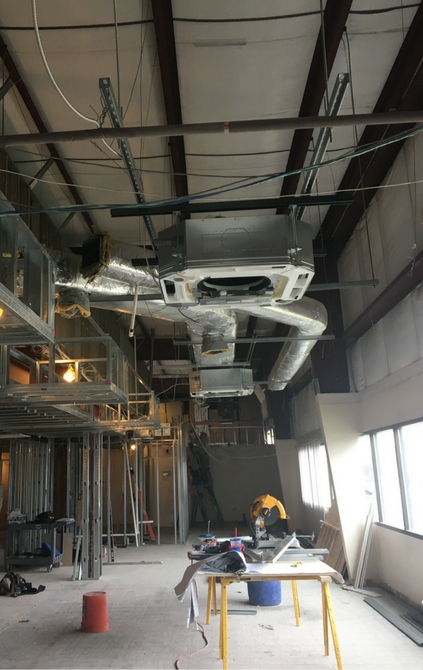 That wraps up the Weekly Roundup, have a great weekend!